HONOR RADIO: Episode #002
Guest: Head Coach Joe Kennedy
Bremerton, WA
Call-in Guest: Lathan Watts
firstLiberty.org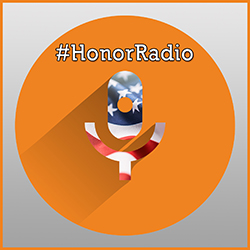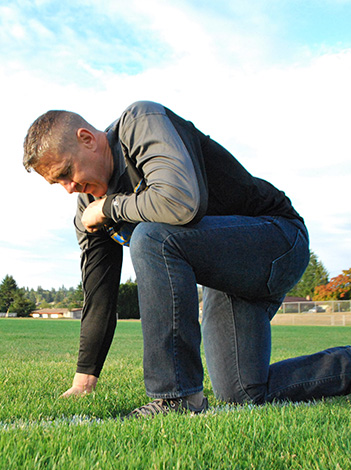 Head Coach Joe Kennedy has become a dear friend of The Honor Group. In 2015, Coach Kennedy was placed on administrative leave by the Bremerton School District when he kneeled down after a high school football game to silently pray. Since that moment, his case had been ruled in favor of the initial motion in favor of the School District, his appeal was struck down by the Ninth Circuit Court of Appeals and was recently discussed at the U.S. Supreme Court.
Joe is a strong-willed person of faith and never wished to offend. Hear his story along with one of his legal team, Lathan Watts, First Liberty in Plano Tx discuss what has occurred and what is next in this national court case of personal expression.
We are HONORED to call Joe Kennedy a friend and hope that you will enjoy listening to a conversation with Coach Soto and Coach Joe Kennedy.
NOTE: We regretfully state that the video/audio quality of Joe's feed was not the best and we will continue to raise the quality bar for future podcasts.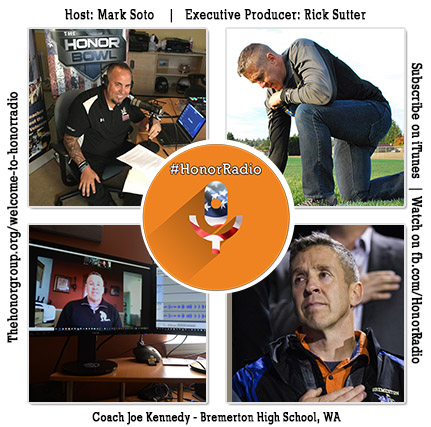 Podcast: Play in new window | Download (Duration: 28:33 — 65.7MB) | Embed
Subscribe: Apple Podcasts | Google Podcasts | RSS | More