2014 Honor Bowl: 10 games, 20 teams, 2 weekends, 4 states!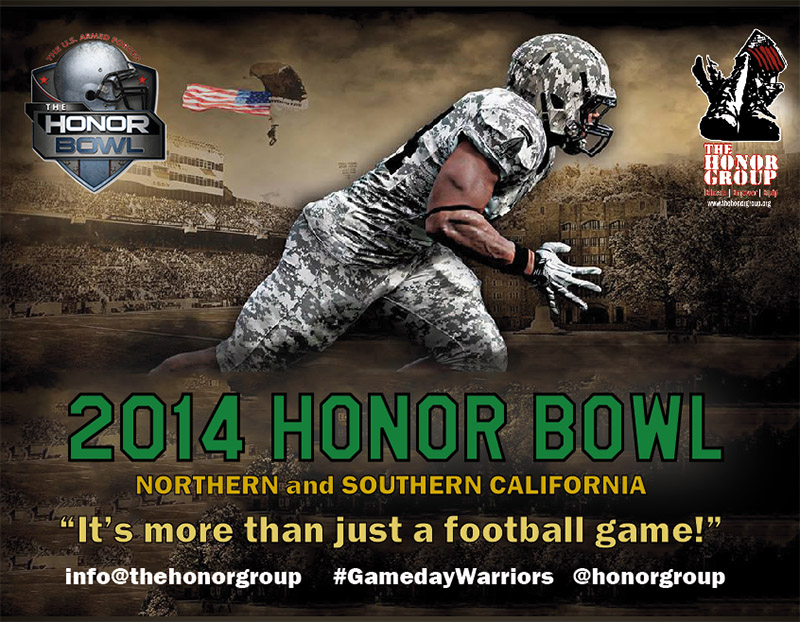 The Honor Group has expanded the 2014 Honor Bowl to have back to back two day Football Invitations starting in Northern California and then traveling to Southern California the following weekend. The NorCal Honor Bowl will come to the Sacramento area to be hosted at Del Oro HS in Loomis California on August 29-30 with 10 teams representing Nevada, Hawaii and California all playing for a cause.
September 5-6 will have The Honor Bowl return to Oceanside where the two day event has been touted as one of the strongest lineups in the nation. Oceanside High School will be a host where fans will feast on a plethora of talent by storied football programs wanting to participate in The Honor Bowl, a life changing event.
Both schools will have a Military Expo and other sponsor booths to add value to the festivities. There will be parachutists bringing the game ball, a Military Color Guard and so much more.
Mark your calendars now to attend what will be one of the best displays of high school football in the country. Winning is always important for any program but every coach that has been participated in the event leave understanding why the event has a motto: "It's More than Just a Football Game!"