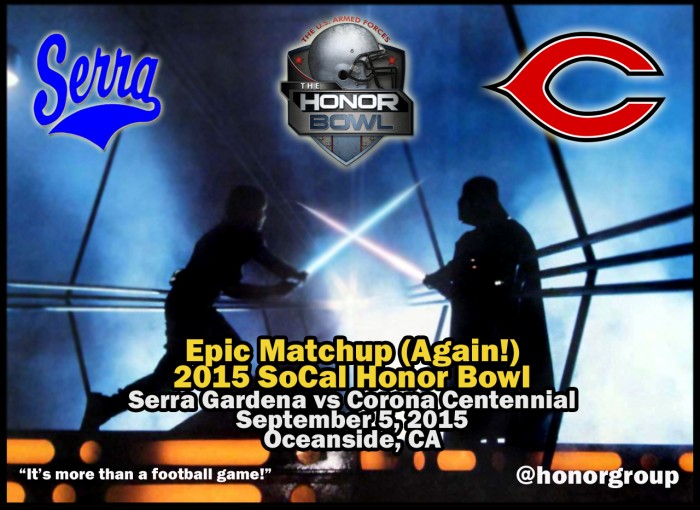 Saturday September 5, 2015
7:30 pm – Game Four
Corona Centennial (3) vs Serra Gardena (11)
These two programs are returning to The Honor Bowl for the third time but it will be the first time they have faced each other in the event. In 2014 Centennial and Serra faced each other for the first time in the Pac-5 Sections with the final score 68-64 where Centennial held on in a shootout. Both programs have expressed loyalty to participate in The Honor Bowl every season because of the positive impact on the athletes, school and community. Both programs will reload and be prepared to play 4 quarters of quality football!