2019 HomeTown Honor Bowl
An Historic Event Honoring First Responders and the US Armed Forces / Veterans
Del Oro High School
September 20, 2019
Granite Bay vs Del Oro



Classic Rival SFL Game between Granite Bay vs Del Oro
Granite Bay and Del Oro High faced off in a football rivalry game between former state champions on Sept. 20. But it was more than just a football game. And that's exactly how The Honor Group presented the Hometown Honor Bowl: A Salute to First Responders.
In its 10th year, The Honor Bowl has featured some of the top football programs in the country. It's considered among the best showcases in high school football. The 2019 versions featured tripleheaders in San Diego and the Bay Area before coming back to where it all began.
Honor Group founder Mark "Coach" Soto coached at both Granite Bay and Del Oro. And with The Honor Group's office in Placer County, it made the 2019 Honor Bowl finale such a special occasion.
"We are honored and blessed to have two communities come together for an event like this," Soto said postgame. "For the community to come out and show the respect and honor for the veterans and Gold Star families, that's the stuff that drives me."
Pre-game activities included the recitation of the Pledge of Allegiance led by 98-year-old World War II veteran Louis Conter. Conter is one of just three remaining survivors from the USS Arizona at Pearl Harbor. Del Oro senior Rosemary Reuter's followed him with a stirring rendition of the National Anthem.
They were powerful patriotic moments. But none more than what followed.
One Day HomeTown Honor Bowl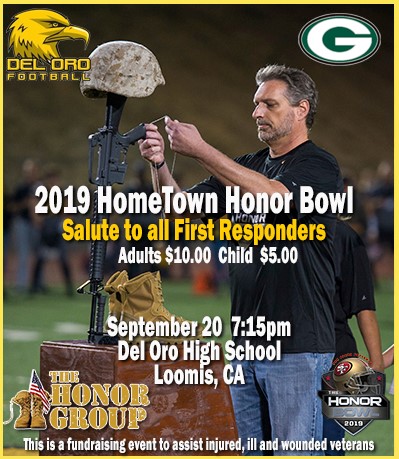 PreGame Locker Room Moto Talk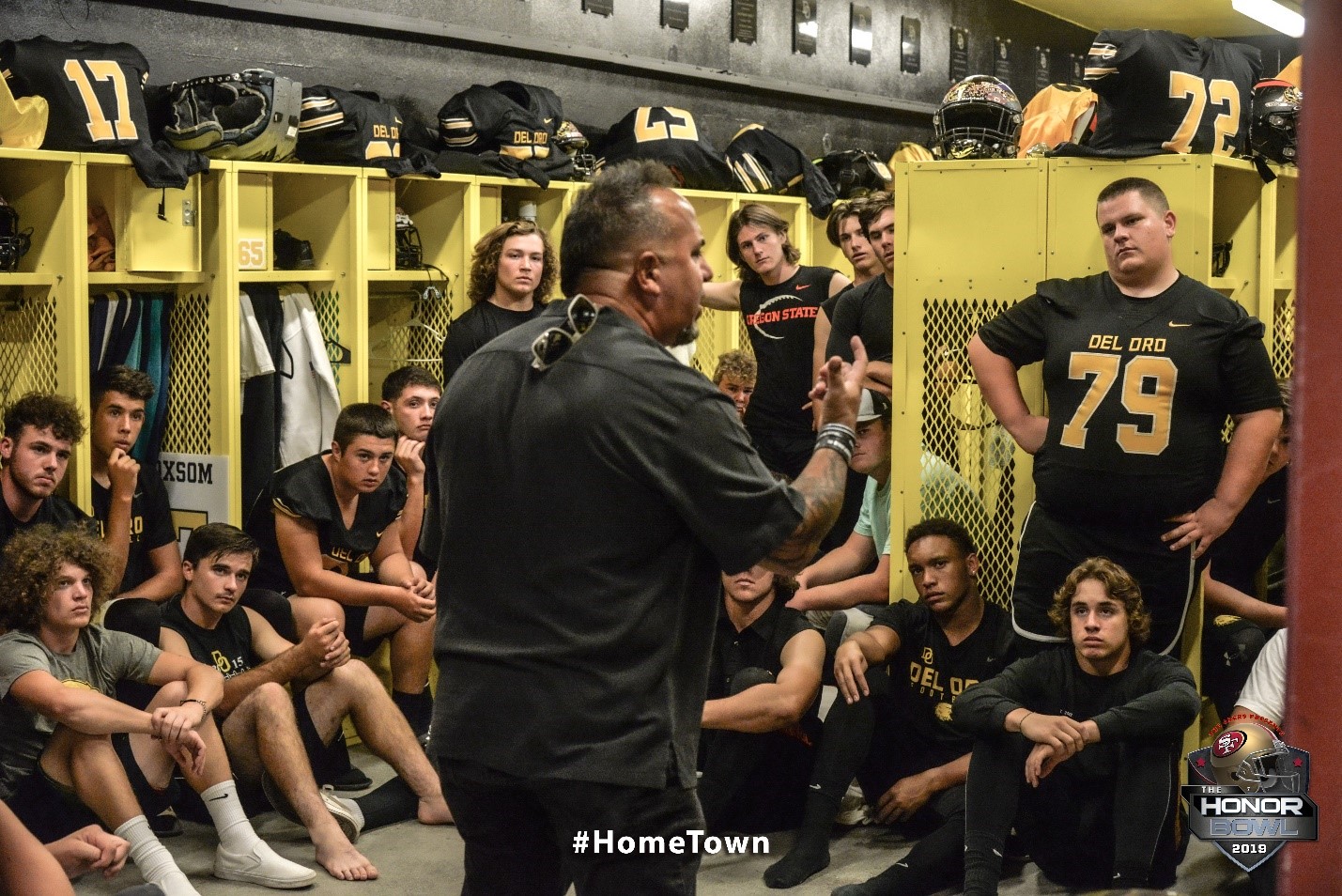 Gold Star Parents build Battle Cross