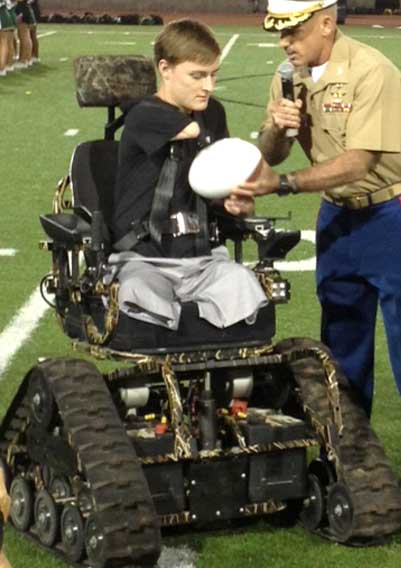 The Honor Group educates students, coaches and communities about the needs of our military veterans
According to the Veterans Administration, 834.463 veterans from OIF/OEF suffer from combat-related PTSD-that's 30. Overall there 10.6 million veterans living with
combat-related Post Traumatic Stress (PTS). The vision of our nonprofit is to raise much-needed funds to help injured, ill and wounded veterans return to a normal civilian life. One of the ways we do this is by purchasing service dogs who are well known to have a positive effect in helping resolve combat-related PTS issues.
According to the United States Army Medical Department Journal:
Research shows that positive social interactions with dogs may offer a safe effective and relatively inexpensive way to increase endogenous levels of neurochemical oxytocin and other important endogenous levels of the neurochemical oxytocin and other important antistress agents in humans.