HONOR RADIO: Episode #003
Guest: Tim Ware
Former NFL Player and USC Graduate
San Diego County Office of Education
Coordinator of School Safety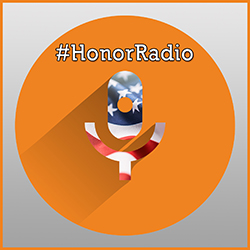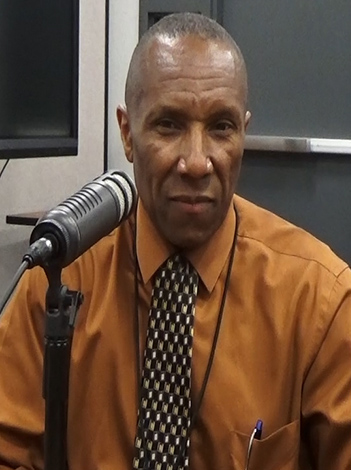 Tim Ware, School Administrator, Former USC, NFL Football Phenom, Family Man.
The Honor Group met Tim Ware in 2013 when The Honor Bowl was hosted at Oceanside High School. For the next three years, Tim was there to support us with our showcase because he recognized the passion that was present and the importance to help educate the athletes, coaches, and communities about the brave men and women who volunteer to protect our freedoms.
Tim Ware is now overseeing security for all 42 school districts in San Diego County. He is dedicated to instilling a lasting foundation of self-importance, respect, and purpose for students of San Diego.
Tim excelled at Centennial High School in Compton, CA and was rewarded an athletic scholarship to the University of Southern California. After four great years of education and football, Tim earned a spot to play for the San Diego Chargers and the Los Angeles Raiders.
The Honor Bowl is extremely fortunate to have a respected man of faith and compassion lend his support to our cause!
We are HONORED to call Tim Ware a friend and hope that you will enjoy listening to a conversation with Coach Soto and Tim Ware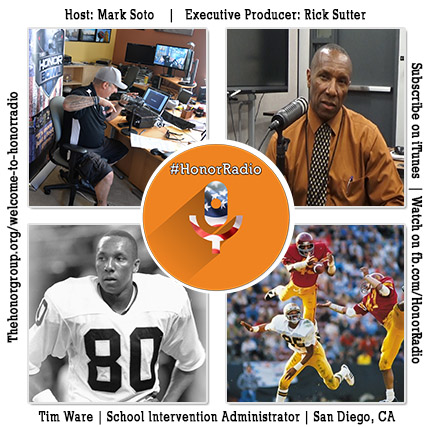 Podcast: Play in new window | Download (Duration: 29:17 — 67.4MB) | Embed