HONOR RADIO: Episode #005
Guest: Kevin Wright
Head Football Coach IMG Academy
Bradenton, Florida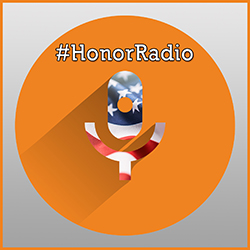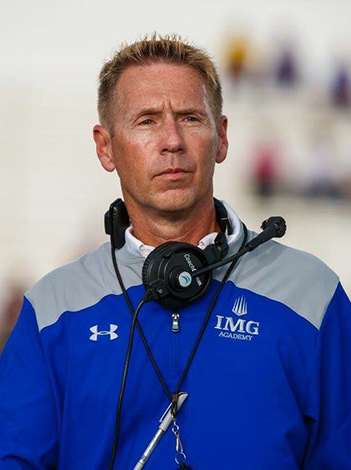 Head Coach Kevin Wright comes from a family of Football Fanatics. His father, Bud Wright recently retired after coaching High School as a Head Coach for 53 years. His mother was always helping in concessions and washing jerseys after games in preparation for the next week.
Kevin played football at Western Kentucky University. Once he finished he got an offer to return home to Indiana to teach high school and coach the football program. Kevin needed a job and took on the task. After four years, Wright moved on to become the Head Coach of the Fighting Hotdogs of Frankfurter High School! His dad mentioned that they had just finished their season with a record of 0-10 so there was room for improvement. A few years later, Wright got an offer to return to W Kentucky as the OC and then for a short time at Alabama.
Eventually after success with a state champion in Indiana Coach Wright received a phone call from a friend who mentioned that IMG Academy was looking to start a football program and wanted to gauge interest to have Wright become the first Head Coach.  The rest is history! There are some benefits to be located in Sothern Florida and away from a typical brutal snowy spring in the Midwest.
Coach Wright and the IMG Ascenders have been involved with The Honor Bowl two times. In 2016, IMG Academy traveled to Mission Viejo to face Corona Centennial, called one of the finest High School Football games of all time. The following year The Ascenders traveled to San Diego for a highly anticipated rematch with the Huskies.
We respect Coach Wright and his staff at IMG and are pleased to bring a conversation with Coach Wright and Mark Soto in this episode of Honor Radio.