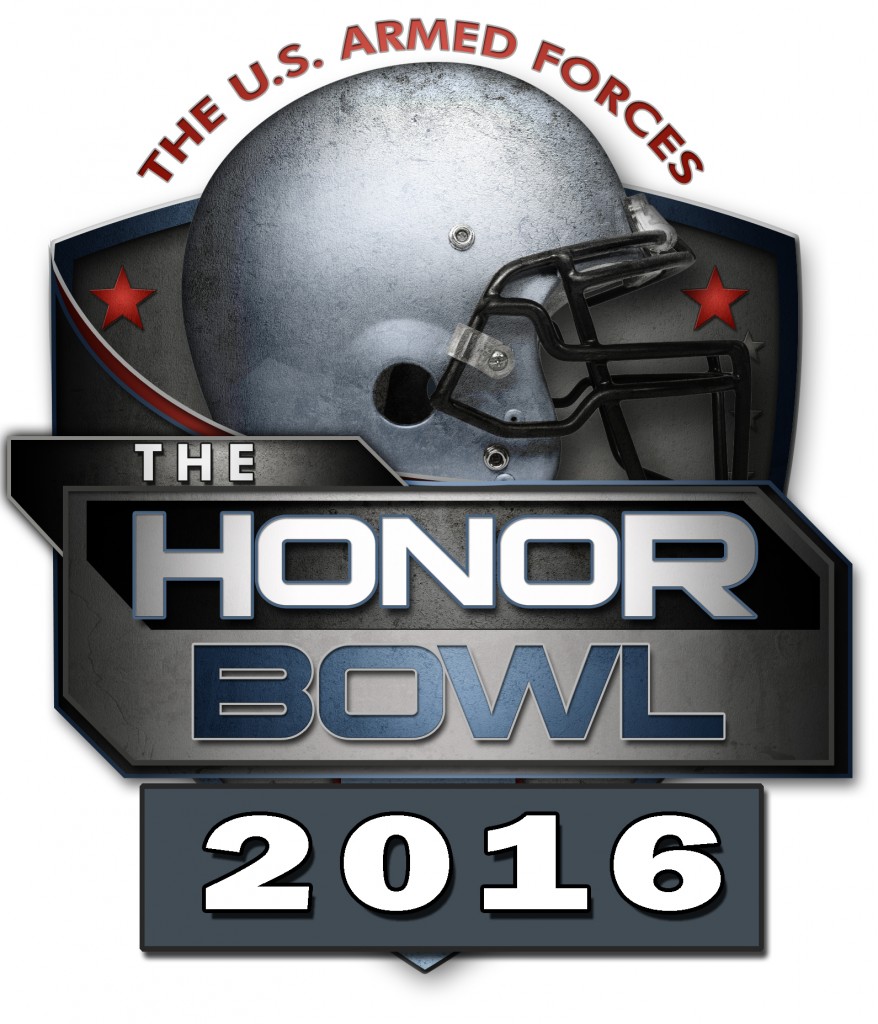 12 ELITE TEAMS COMPETE TO BENEFIT MILITARY VETERANS
The Honor Group Inc. a 501c3 nonprofit and organizers of The Honor Bowl Football Showcase, announced yesterday that Mission Viejo High School will play host to the 5th Annual Southern California 2016 Honor Bowl High School Football Showcase to benefit military veterans. In a move that The Honor Group believes solidifies the high school football showcase worthiness to be called one of the nation's best, the organizers felt that the 2016 relocation from Oceanside, CA. to Mission Viejo and Orange County, California area would allow for greater sponsor exposure, more hotel and tourism options while still being minutes from the US Army, Marines, National Guard and Navy command locations who in past years have been key contributors to the event.
Also, in a move to solidify The Honor Bowl's goals for national expansion, the Honor Bowl organizers announced that the two day showcase will expand to a three day format and will host 12 teams from four states (3 who will be traveling from the east coast).
Mark Soto, Executive Director for The Honor Group nonprofit said, "We just could not say no to the great schools who wanted to become involved in the event as well as the schools who wanted to return to the event. The schools love the educational mission behind The Honor Bowl. The students, coaches and communities leave changed, inspired and with a better understanding for what a hero looks like. We are extremely excited about this year's event."
The 2016 Honor Bowl Football Showcase will feature twelve elite high school varsity football programs from the states of Florida, New Jersey, Pennsylvania and northern and southern California. A few of the exciting champion matchups will feature east coast verses west coast matchups that should have national high school football fans excited about seeing these awesome schools compete in one special location to support military veterans.
THE HONOR BOWL Football Showcase will feature the best of the best with two current state champions, four regional champions and five past state champions who will be traveling to compete in this preseason bonanza.
Thursday, September 1st, 2016 – "Opening Ceremony"
7:30pm
Cathedral Catholic Dons, CA. vs. Central Catholic Raiders, CA.
Friday, September 2nd, 2016 – "Armed Forces Night"
5:00pm
Oaks Christian Lions, CA. vs. St. Joseph's Prep Hawks, PA.
8:00pm
Mission Viejo Diablos, CA. vs Oak Hills Bulldogs, CA.
Saturday, September 3rd, 2016 – "Tribute and Memorial Finale"
12:00pm
Serra – Gardena Cavaliers, CA. vs St. Joseph Regional Green Knights, NJ.
4:00pm
Clayton Valley Ugly Eagles, CA. vs Helix Highlanders, CA.
7:30pm
Centennial Corona Husky's, CA. vs IMG Academy Ascenders, FL.
The showcase will also include special military honor memorials and tributes, Military Expo, Skydiving performances by former Navy Seals, Special Military Guests, Food Concessions, Hollywood Celebrities, Former Pro NFL Athletes, stadium concert sound, two large LED video screens, fireworks and much more.
Mission Viejo Head Coach, Bob Johnson whose team just won the CIF D1-AA State Championship said, "Our school and community is excited about hosting this event. We participated in The Honor Bowl several years ago and our school and community loved it. The quality of athleticism, coaching and school spirit will be astounding."
With all of the activities at the three day event that is being planned, students and coaches understand that participating in The Honor Bowl is more than a win or a loss; it is a time to reflect on what our military has done and continues to do for the freedom America's Armed Forces provide us.
Possible television details are still being worked out so stay tuned for further announcements. Tickets will go on sale this spring/summer so you will want to save the dates. This will surely be a memorable 2016 Labor Day weekend in beautiful southern California to support our nation's armed forces and veterans.
The Honor Bowl football showcase simply lives up to its message of combining prep sports, education, patriotism and honor, all while colliding in three special days of love for our nation's military veterans. To learn more or become a sponsor, please visit The Honor Group's website at www.thehonorgroup.org
About The Honor Group, Inc.
The Honor Group is a nonprofit whose sole purpose is to educate students, coaches and communities about the needs of our military veterans. Providing service and education through athletic events, school assembly's and an upcoming live stream telecast called, Honor Sessions. The 2016 Honor Bowl™, managed and produced by The Honor Group will be held in Northern and Southern California with teams participating from four states. Funds raised by the nonprofit and through their events help equip wounded military veterans with much needed items and resources to assist them in returning to civilian life. The Honor Group relies on partners and volunteers who share the passion to make a difference.
The Honor Group, Inc.
916-791-3323
[email protected]